The hotel

"Meridian

" is pleased

to offer you

62 rooms

: 24

standard

single rooms

, 24

double rooms

(13

of them

with two single beds

), 10

two-bedroom

suites

,

three

two-story

suite

rooms

and 1

two-bedroom

suite

with a Jacuzzi.

All

rooms are

very stylish

,

comfortable furniture

.

Home comfort

, cleanliness

and tranquility

in all areas

conducive to

good rest.
Each room at the
"Meridian"
:
phone

satellite television

free access

to the Internet via

WiFi technology

air-conditioning system

mini-bar

WC

shower / bath

with the "

warm floor"

set of

individual

perfume
Check-in 14:00. Time of departure (check-out) 12:00.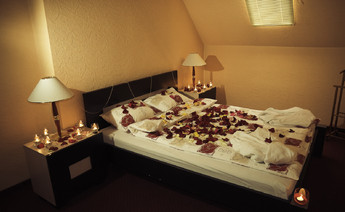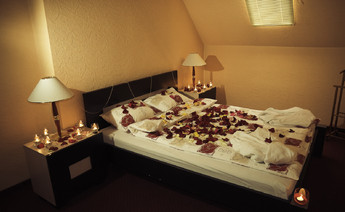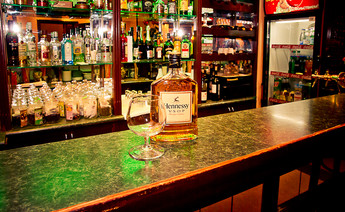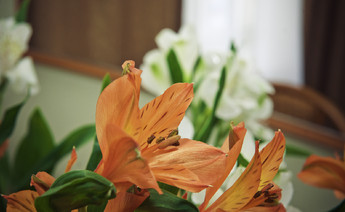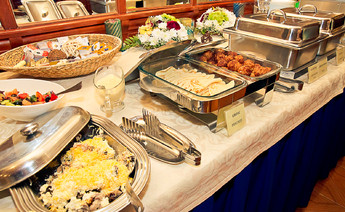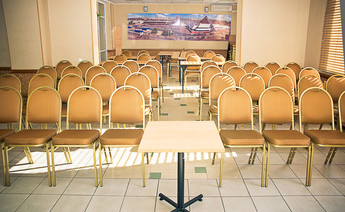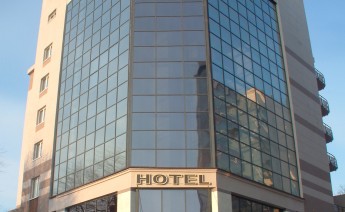 The cost of
living
room
include:
In the Standard rooms and suites:

Breakfast

buffet

in the format

,

unlimited access to

Wi-Fi in

the hotel

use of the safe

at the

reception,

1 bottle of mineral

water in the room

.

The rooms

and suites

cyut

two-bedroom apartment

:

Breakfast

buffet

in the format

,

unlimited access

to WiFi

at the hotel,

use of safe in

room

2 bottles

of mineral water.
Beauty salon "Tango"

Beauty salon "Tango" offers a wide range of services: hairdressing, nail services, massage, solarium.

Other services

Taxi, order a transfer from the Airport and Railway Station, air, rail tickets at the reception desk a safe, luggage storage and the latest press

Business services

Rent a laptop, printing, copying, scanning, printing, faxing

Excursions

Sightseeing tours in Chelyabinsk, a trip to Chrysostom, Miass Kasli, Sisert National Park Zyuratkul, Taganay, Lake Turgoyak and much more.

Room service

Delicious dishes from the Italian restaurant Il Gusto and Japanese sushi bar Edo can be ordered directly to your room. Enjoy drinks from around the globe around the clock from our bar.

Free Wi-Fi

All guests receive unlimited wireless Internet access. A laptop can be provided in the lease.

Negotations hall

Cozy sofa area for negotiation, where you can order coffee and connect to the Internet is provided free of charge.

Sushi bar "Edo"

One of the first sushi bars of the city of Chelyabinsk has established itself as a cozy place with a Japanese menu for every taste. Also, guests will enjoy a wide range of bento lunch is served from 12:00 to 16:00

Conference hall

Our conference manager organizes not only your conference, but also coffee breaks, lunches, receptions and banquets

Restaurant «IL GUSTO»

The Italian restaurant will delight you with not only traditional Italian dishes like pizza and pasta, but hearty business lunch of international cuisine.
Visa
nationals
The hotel "Meridian" is pleased to offer to foreign visitors arriving in Chelyabinsk, visa support services for single entry tourist visa for a period not exceeding one month. This service is provided only when the reservation at the hotel "Meridian".

The cost of this service: 1500 rubles per person.
Delays in obtaining documents: 1-2 working days. Surcharge for urgent clearance (8 hours) - 100%
Method of payment: credit card Visa, MasterCard, AmericanExpress.

Attention! The cost of visa support services will be charged to the credit card. This amount will not be refunded in the event of failure of the Consulate, cancel your trip or if other circumstances beyond the control of the hotel. In the case of non arrive at the hotel on or cancel your reservation less than 24 hours on your credit card will be charged as the first night.

For visa support we request you to:
Completed and signed application form, which can be downloaded here
copy of passport
a copy of your credit card on both sides (should be clearly visible to the credit card number and signature of the holder on the back)

These documents come out, please: be clearly visible to the credit card number and signature of the holder on the back)
by fax: +7 (351) 775-00-00, 775-56-82 or by
email reserve@hotel-meridian.ru (only scanned versions of documents)

We will send you a confirmation of booking rooms at the "Meridian" and a voucher for the provision of tourist services necessary to obtain a visa at the Consulate of the Russian Federation. Copies of these documents must be carried when crossing the border and passport control. In the preparation of documents for visa and passport control, please indicate the correctpurpose of the trip ("Tourism")

For visa support please contact:
Phone: +7 (351) 775-00-00, 775-56-82
E-mail: reserve@hotel-meridian.ru